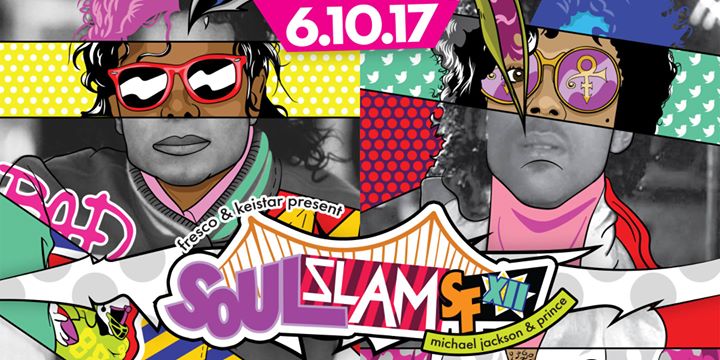 Summer in San Francisco guarantees two things: Foggy Fourth of Julys and Soul Slam.
Each year, Mezzanine turns into a dance oasis to celebrate the timeless, beloved sounds of the late musical magicians Prince and Michael Jackson. New York City's DJ Spinna and San Francisco's King Most have delivered the audible goodies via remixes, edits, covers and more for 12 straight years, and this time they're commissioning Oakland's Constellations DJ crew featuring HeyLOVE*, Nina Sol and Wonway to contribute their own unique DJ selections and stylings to the event.
Since its inception in 1999, DJ Spinna has set the tone for Soul Slam and its sister Stevie Wonder-themed party, Wonder-Full, by thoroughly running through Prince and Michael's catalogs inside-out and upside-down. His musical knowledge runs deep, expertly weaving in music from their affiliates such as Sheila E. and The Time, and even throwing in some masterful reverse sampling. Peep previous Soul Slam mixes from DJ Spinna, King Most, and Soul Slam cohort Livin' Proof below.
Soul Slam XII: Prince & MJ featuring DJ Spinna
Mezzanine
June 10, 2017
9pm – 4am, $25 (21+)